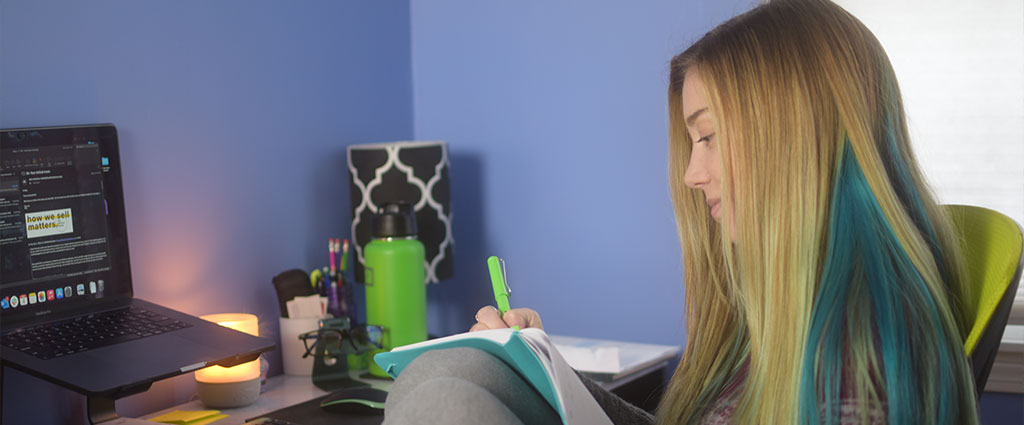 With the new year right around the corner already, I have decided to create a brand new offering for my private holistic life coaching. More details on that soon! For now, I wanted to write this article to explain my process and approach, how you can benefit from working with a holistic life coach, and what you can expect. All coaches are different, and this is my unique approach.
About Me & My Approach
I became a certified holistic life coach in 2020. A few years prior, I saw a holistic life coach myself, which truly changed my life and started my personal development journey. I had been living a life full of stress 24/7 (which I mostly blamed my job for), I was living on autopilot, and I did not feel fulfilled. I knew I could be taking care of myself better, but negative thought patterns filled my mind daily. I felt completely stuck, and in my search for a therapist (I had seen a few different therapists on and off for roughly 10 years), I discovered holistic life coaching instead. My life began to change dramatically as I implemented new habits, made a commitment to myself and to a new lifestyle. Now, it is my goal and mission to help others discover who they truly are by teaching them to overcome limiting beliefs, create their dream lives, and to live happier and healthier lives.
My approach to working with clients starts by getting to know you and understanding your past. Working with a holistic life coach is not talk therapy, but I do need to learn about you and your past to understand how you became who you are today. I then help you to define your goals and create a personalized plan for you; I become your accountability partner and teach you how to live a holistic lifestyle while chasing your dreams. Holistic living means taking care of your mind, body, and spirit – because they are all interconnected. One of the biggest things that I work on with my clients is overcoming fears and limiting beliefs, and teaching them how they can first understand, and then rewire, their mind. I use quantum physics and scientific principles to help you to understand the universe and what this science means for you & your lifestyle – in other words, I teach you how to design (& build) your life.
What You'll Learn
In addition to creating your own personal plan for reaching your goals and creating your dream life, I will also be teaching you many things on how to understand yourself better, how to take care of yourself better, and how to live to your true potential. My coaching program is 8-weeks long with a weekly Zoom meeting with me, in addition to the time that you will need to put into yourself outside of our calls to begin to create new habits that add up to large results. Some of the topics that we will be covering in addition to your personalized coaching plan are:
Understanding your personality
Understanding your subconscious mind
Managing stress, fear, & emotions
Overcoming limiting beliefs
Neuroplasticity and rewiring your mind
Quantum physics, the Law of Attraction, & Visualization
Meditation and other healing modalities
Nutrition and exercise
Goal setting and accountability
And more!
Change is a Commitment
A few important questions to ask yourself when considering holistic life coaching:
Are you coachable and willing to change? Not in an idealistic way – you need to actually be able to admit fault and address the character traits that are holding you back so that you can work on them.
Are you open to new concepts and ideas? Holistic teachings challenge a lot of the traditional worldview that is pre-programmed into all of us. These teachings are backed by science, but this process is about redefining your belief system about the world and your personal power.
Learning a holistic lifestyle and all of the things I will teach you about your brain, your subconscious mind, your thought programming, habits, and more – are likely very different concepts to living than you have learned from society and a traditional upbringing. If you are ready to commit to change, understand that change is a commitment and can be difficult. If you want to learn a holistic approach to living your life – then my private coaching is perfect for you. I am only taking on a few clients at a time so that I can provide the absolute best support and coaching – stay tuned for my upcoming program details to learn more!